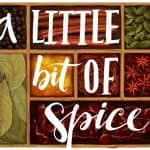 A Little Bit of Spice
Ovo Vegetarian
I like seeing people eat what I cook. Somehow that's more relishing to me than just gulping my own stuff.
But this thing called Puttu – till sometime back, was probably my oxymoron equivalent for cooking. Easy but difficult. No two attempts get you the same result. A rice cake that's supposed to be easy to steam & cook often ends up lumpy and hard. And never did I get a compliment.
All that's changing today. I am rewriting history, courtesy my mom.

Baking bread at home has two advantages.
One it wakes up everyone. The aroma fill the whole town. Its like walking down a quaint German street.
Two, you don't have to get your better half to go running for bread to walmart at night. This bread unlike a baguette or the normal French breads is actually bake-able.
The peasant bread is perhaps the easiest bread you can do. Make any mistakes with this and I'll say you can't bake. It's that damn simple.
All that's needed is fresh yeast. Don't compromise on that. You'll end up with un-raised dough.
Since we all have convection ovens at home I'd suggest getting a Borosil or Pyrex microwave proof bowl too.
Attribution: The Palo Alto Junior League Cookbook

This is a simple recipe mostly needed as a precursor for other recipes like Pasta bake, broccoli in cheese sauce etc.
The key to this recipe is constant stirring. Stop the stirring and the flour gets stuck at the bottom. Use a whisk and never a spoon.
The sauce is so yummy that you'll lick your finger way through.
Credit to videogug for this.