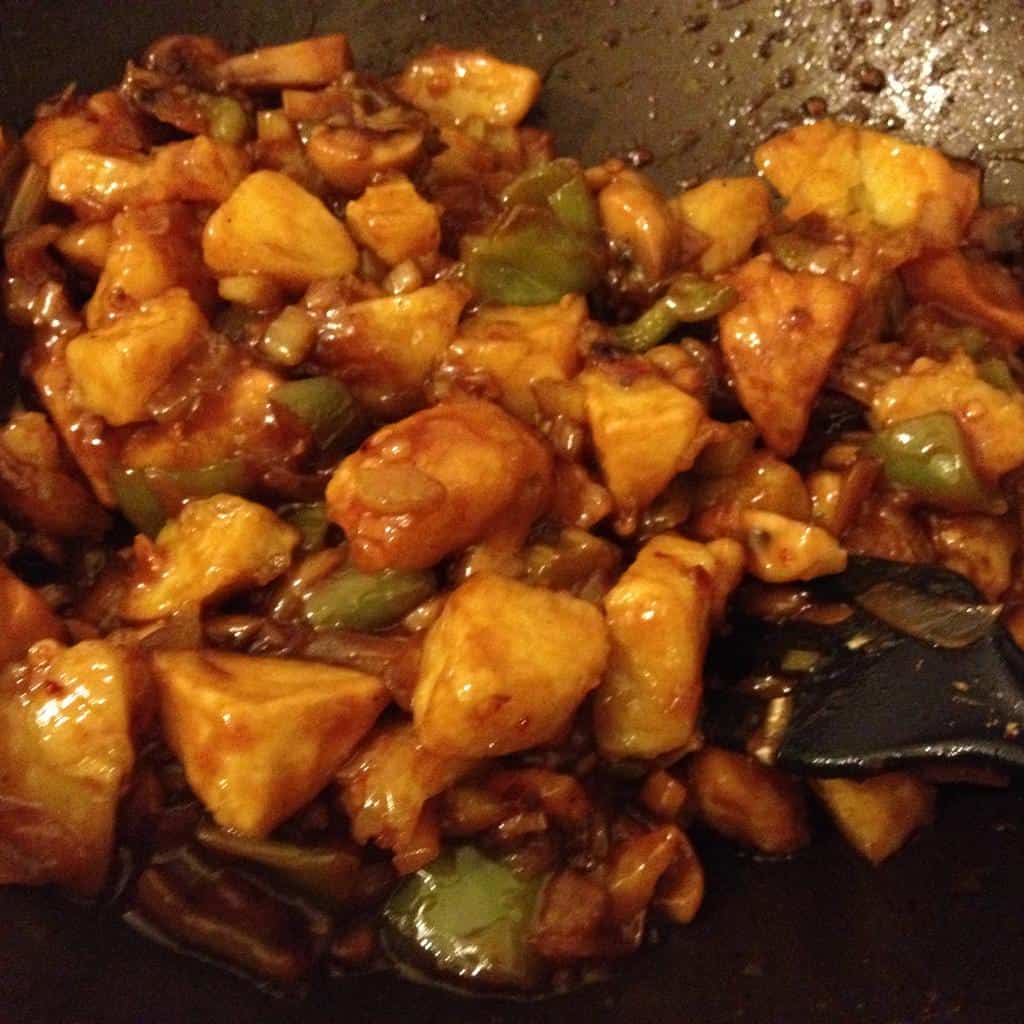 most of us dont think about potatoes when we think about chinese food… but this is a good way to use up potatoes! its a filling dish, and is not short on flavour either… best served with fried rice or chinese noodles.
Ingredients
white mushrooms , diced
2 Cups
chopped ginger
1 Tablespoon
chopped garlic
1 Tablespoon
brown sugar
2 Tablespoons
oyster sauce
2 Tablespoons
red chilli flakes
2 Tablespoons
Steps
boil / pressure cook the potatoes in their skin. once cooked, let rest till it reaches room temperature. then peel and cube them, and set aside.
make a batter of 5 tablespoon cornflour and water, of coating consistency. add salt.
add the potatoes to the cornflour batter and coat them well.
heat oil in a pan (enough to shallow fry the potatoes). when the oil is hot, add the batter coated potatoes in batches and fry them till light golden in color.
drain on paper towels to remove excess oil, set aside.
heat some oil in a wok.
add the ginger, garlic, onion and spring onion whites. stir around till the vegetables are just translucent.
add the brown sugar and stir well so that the onions caramelize.
next, add the green pepper, celery and mushrooms. stir well. let the vegetables cook on a medium heat for about 2 minutes.
in a bowl, mix together the light soy, dark soy and oyster sauce.
add the fried potatoes to the wok and stir well to combine.
pour the sauce over the vegetables and stir well to coat. next add the chilli flakes.
add 1/4 cup of water, and bring to the boil. (increase the quantity of water if you want more gravy). check for seasoning and add salt if required.
dissolve 1 tablespoon cornflour in a little water and add to the wok. when the sauce thickens, take it off the flame.
serve with fried rice or noodles.