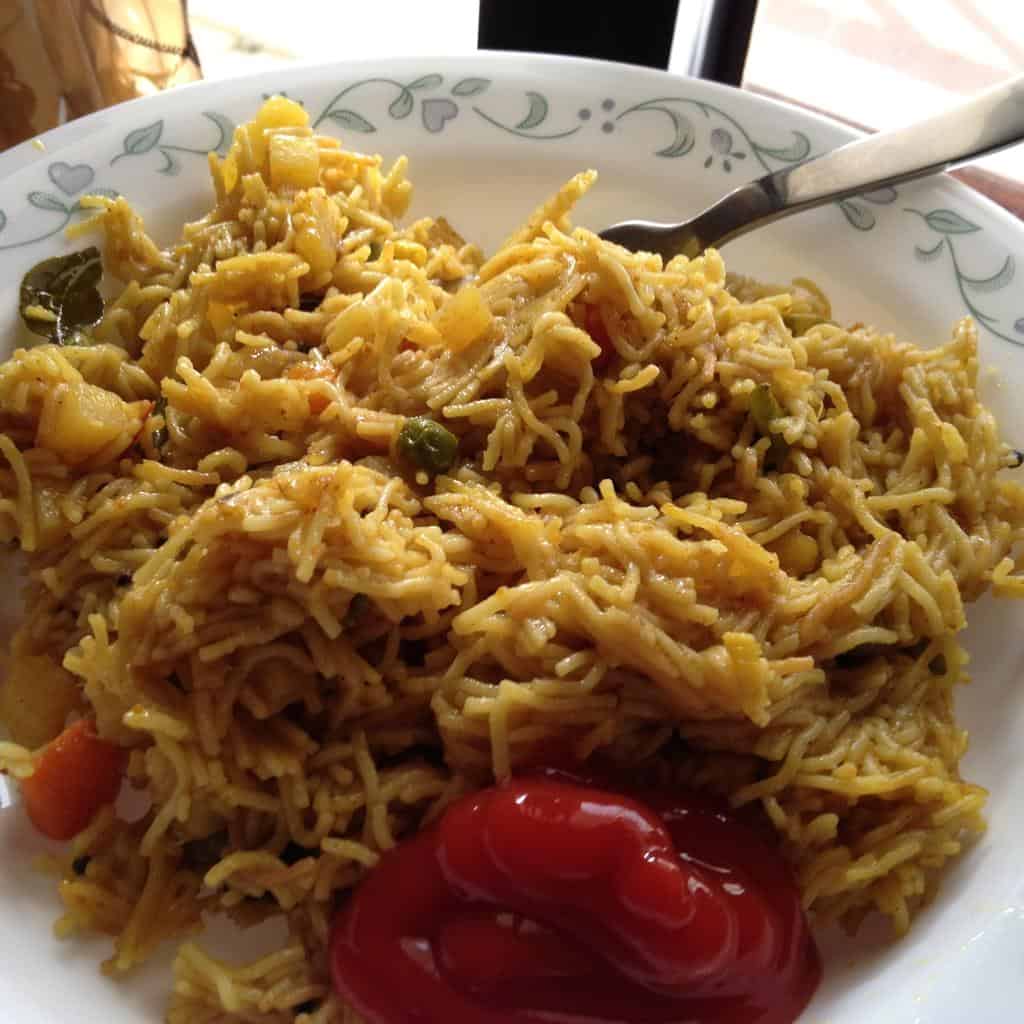 this is a good tiffin or breakfast dish. its quick to put together, and most of the ingredients are almost always on hand at home.
Ingredients
mustard seeds
1/4 Teaspoon
chilly green , slit lengthwise
1
potato small , cut into small cubes
1
mixed frozen vegetables
1 Cup
turmeric powder
1/8 Teaspoon
chilly red powder
1/2 Teaspoon
coriander powder
1/4 Teaspoon
pav masala bhaji
2 Teaspoons
coriander leaves fresh
1 Bunch
Steps
heat the ghee in a non stick vessel.
when the ghee is hot, add the mustard seeds. when they splutter, add the cumin seeds.
next add the green chilly and curry leaves and saute for a bit.
add the diced onion and saute till translucent. add the turmeric powder and mix well.
add the tomato, and a bit of salt. let the tomatoes sweat down a bit.
add the red chilly powder and coriander powder. mix well till the spices lose their raw smell.
add the cubed potato and mix well. cook covered on a low flame till the potatoes are just half done.
next, add the frozen vegetables and pav bhaji masala and saute well till the spices smell cooked.
add the vermicelli noodles and stir well to toast them nicely in the ghee.
next, add 3 cups of water from a recently boiled kettle and let it come to the boil. add enough salt to season.
cover and let simmer (lowest flame) till all the water is absorbed (about 8 to 10 minutes).
when all the water is absorbed, turn off the heat and let it rest in the vessel itself for 5 minutes.
garnish with freshly chopped coriander leaves; serve with ketchup.