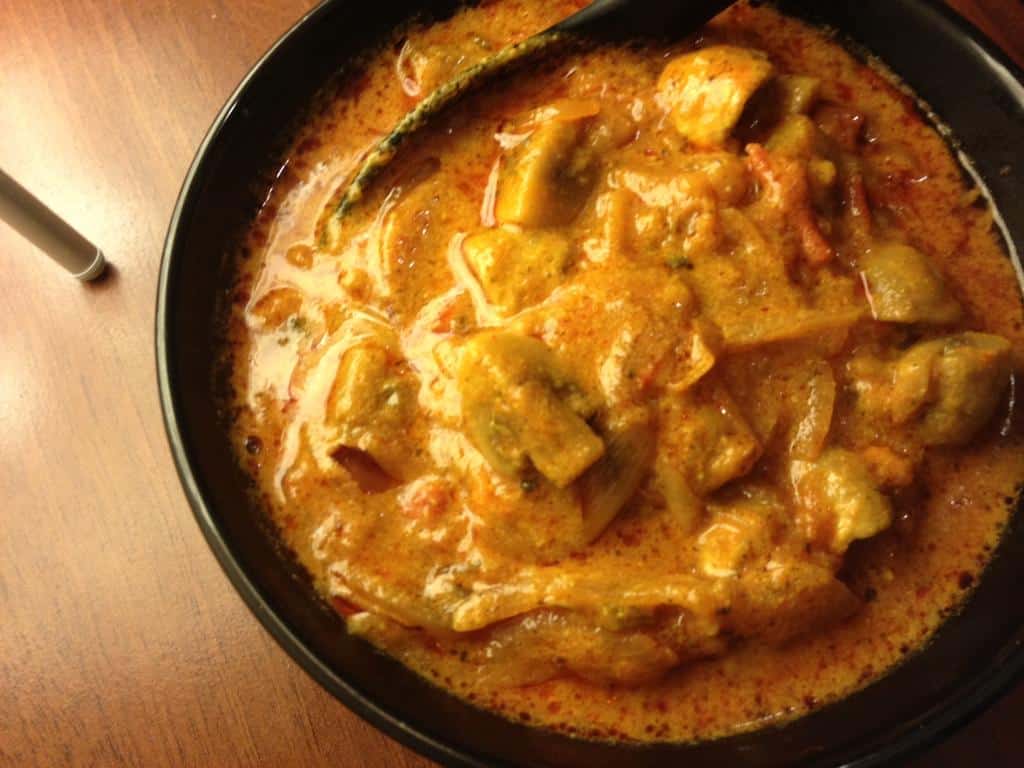 this dish packs some BIG flavour, and isn't as spicy as most curries. mushrooms are showcased beautifully here.
Ingredients
button mushrooms fresh
250 Grams
chopped ginger
1 Teaspoon
chopped garlic
1 Teaspoon
fennel seeds
1/4 Teaspoon
turmeric powder
1/8 Teaspoon
coriander powder
1/4 Teaspoon
cumin powder
1/4 Teaspoon
chilly red powder
1 Teaspoon
kasuri methi
1 Tablespoon
Steps
wash the mushrooms and dry with kitchen paper. cut into quarters. set aside.
in a large bowl, mix the yogurt with some salt (about 1/2 teaspoon). add the mushrooms to this yogurt and mix well to coat. leave the mushrooms in this marinade for at least 1 hour.
slice the onions finely and chop the tomatoes. set aside.
in a non stick vessel, heat some oil. when the oil is hot, add the cinnamon, cardamom, cloves, bay leaf and fennel seeds and stir till the spices start to pop.
add the finely chopped ginger, garlic and green chilly. stir well till garlic is translucent.
add the finely sliced onions and stir about till the onion is browned (this could take a while, so add a dash of salt to speed it up).
when the onions are browned, add the turmeric and mix well. next add the chopped tomatoes and a dash of salt (to help the tomatoes sweat down) and mix.
when the tomatoes release their juices, add the coriander powder, red chilly powder and cumin powder and mix well. cook this till the spices lose their raw smell.
cover the pan and let it cook on a medium heat till the masala base is well cooked and the tomatoes have fully reduced.
add the marinated mushrooms and stir well to combine. cover and cook over a medium flame for about 10 minutes, stirring once or twice in between.
next, crush the kasuri methi (dried fenugreek leaves) well between the palms of your hands, and add this to the pan. stir well.
add a pinch of sugar to the pan, and check for seasoning. add salt if required.
cover and simmer for about 5 minutes, till the oil separates from the gravy.
serve hot with roti, naan or jeera-rice.