Bitter gourd stir-fried with onion, thin coconut pieces, and spices. In Kerala, this dish is popular as Pavakka Mezhukkupuratti. This Bitter Gourd Fry / Karela Fry is a quick and healthy side dish that goes along with rice.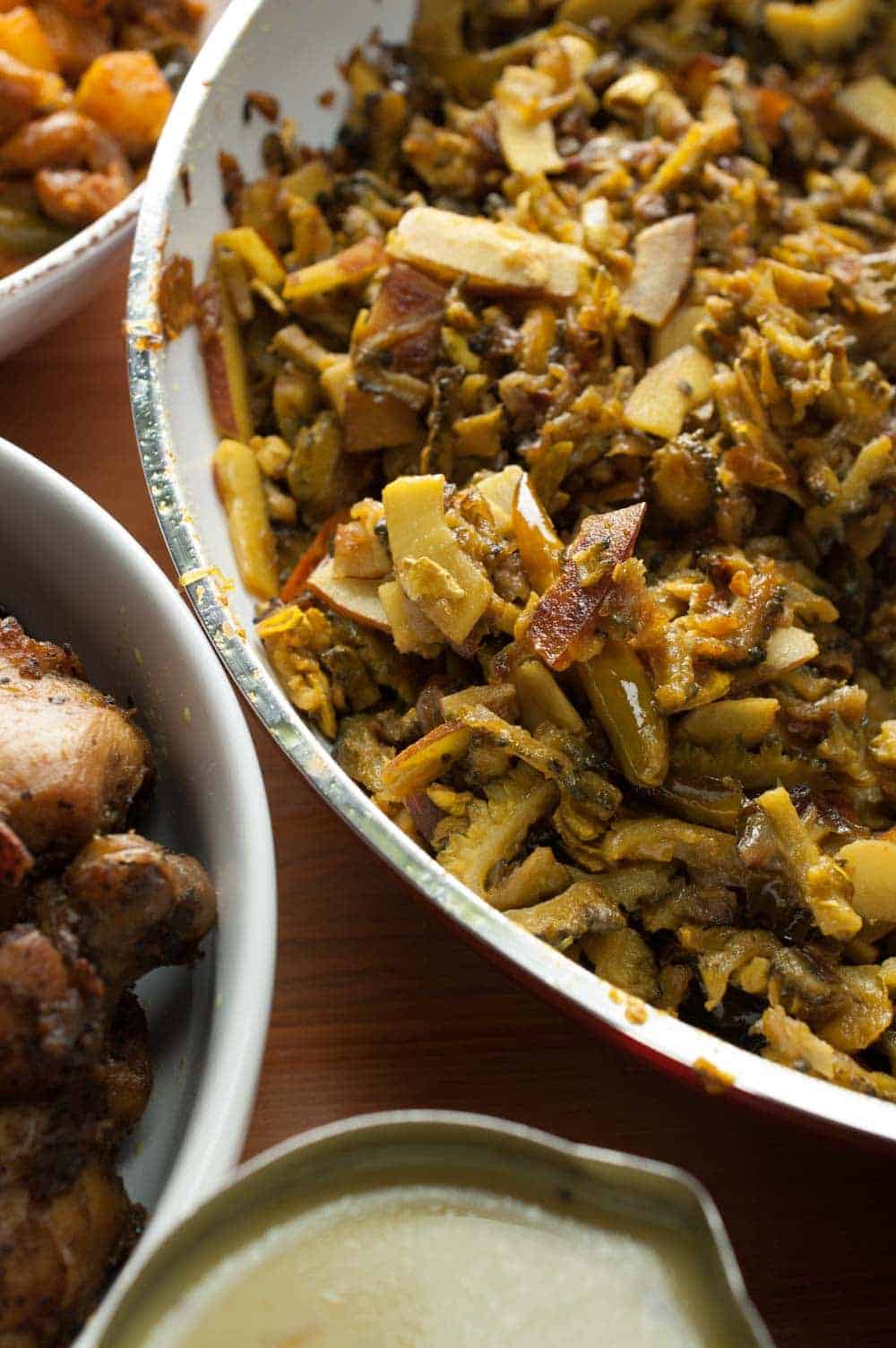 This recipe is adapted from my mother-in-law. I never liked bitter gourd until I tried out this preparation. Bitter gourd/Karela/Pavakka is considered most bitter among all fruits and vegetables. But this style of bitter gourd preparation reduces the bitterness to a great extent. Special tips included in the recipe 🙂 Bitter gourd has got medicinal values and is rich in vitamins and minerals. It is used for diabetes, stomach, and intestinal problems. You will love this 🙂

Ingredients
bitter gourd (sliced, from 3 small bitter gourds)
3 cup
onion (big size)
1 number
turmeric powder
1/2 teaspoon
coconut slices (thinly sliced, or thengakothu)
3/4 cup
Coconut oil / vegetable oil / sunflower oil
Steps
Prepare ingredients- Wash bitter gourd, cut it in the center. Remove the seeds, but you can use the spongy center. Thinly slice the bitter gourd. Mix the bitter gourd with salt and keep it aside for 30 minutes. This really helps to reduce the bitterness of bitter gourd. Thinly slice the onions. Slit the green chilli. Thinly slice coconut into square bite-size pieces. Check the notes for details on coconut bite-sized pieces.
Heat 2 tbsp oil in a pan. Then add onion, bitter gourd, coconut pieces, green chilli, curry leaves, turmeric powder, and salt. Adding the onions and coconut pieces helps reduce the bitterness, so never compromise on it.

Saute over medium heat. Stir in between. Otherwise, it can get burnt. Adjust salt. It might take around 20 minutes. Add oil in between if needed.

Fry it until the consistency you need. Serve with rice 🙂
Notes
You can use either fresh coconut square bite-sized pieces or frozen ones. Don't go for dried coconut. I have tried using both fresh and frozen ones.