This Lemon Yogurt Cake without butter has a perfect moist texture and an amazing lemon flavor. Lemon Pound cake from Starbucks inspired me to try out this easy and delicious recipe from Ina Garten (foodnetwork.com). Hope you will like it 🙂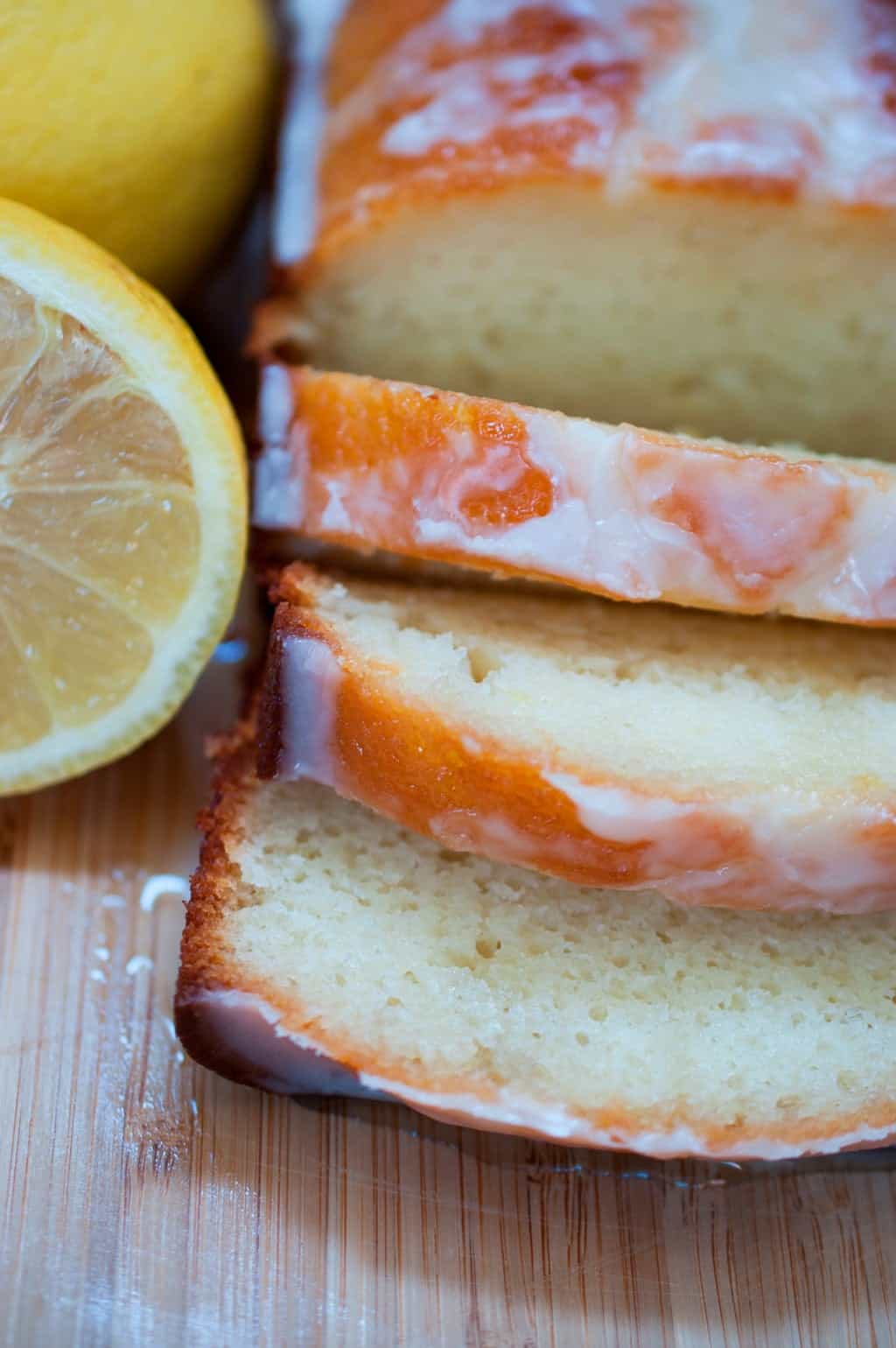 For more pound cake recipes check out
Orange Pound Cake
Vanilla Pound Cake
Ingredients
Cake
all purpose flour
1 1/2 cups
baking powder
2 tsps
Plain Whole Milk Yogurt
1 cup
Granulated Sugar
1 cup
lemon zest (grated)
2 tsps
Pure Vanilla extract
1/2 tsp
vegetable oil
1/2 cup
Lemon Syrup
Granulated Sugar
1/3 cup
lemon juice (freshly squeezed)
1/3 cup
Glaze (optional)
Confectioner's Sugar
1 cup
lemon juice (freshly squeezed)
1/3 cup
Steps
Preheat the oven to 350F or 180C. Grease a 8 1/2 x 4 1/4 x 2 1/2-inch loaf pan. Line the bottom with parchment paper. You can also use a 8 inch round pan.
To prepare cake - Sift together the dry ingredients - flour, baking powder and salt into one bowl.
In another bowl, whisk together the yogurt, sugar, eggs, lemon zest, and vanilla. Make sure that lemon zest is cut into small pieces.  Refer the notes for the measurement of eggs.

Slowly whisk the dry ingredients into the wet ingredients. With a rubber spatula, fold the vegetable oil into the batter, making sure it's all incorporated.

Pour the batter into the prepared pan.

Bake for around 50 minutes, or until a cake tester placed in the center of the loaf comes out clean.

While the cakes bake, prepare the lemon syrup. Cook granulated sugar and lemon juice in a small saucepan over low heat until sugar dissolves. ** Never miss this step. It adds a lot on to the flavor. Also, adjust the sugar in the syrup based on your taste.

When the cake is done, let them cool for 10 minutes. Poke holes in the cake and spoon the lemon syrup over the cake. Allow the cake to cool completely.
To prepare the glaze (optional) - combine sugar and lemon juice in a bowl until smooth.

Pour over the top of cakes and allow the glaze to dry. Enjoy 🙂
Notes
A large egg equals 3-1/2 tablespoons of beaten egg. An extra large egg equals 4 tablespoons. In this recipe, it calls for 3 extra large eggs. I used 3 large eggs plus 1-1/2 tablespoon beaten egg.
If you do not have a sweet tooth and do not wanna make the cake too sweet, avoid the glaze.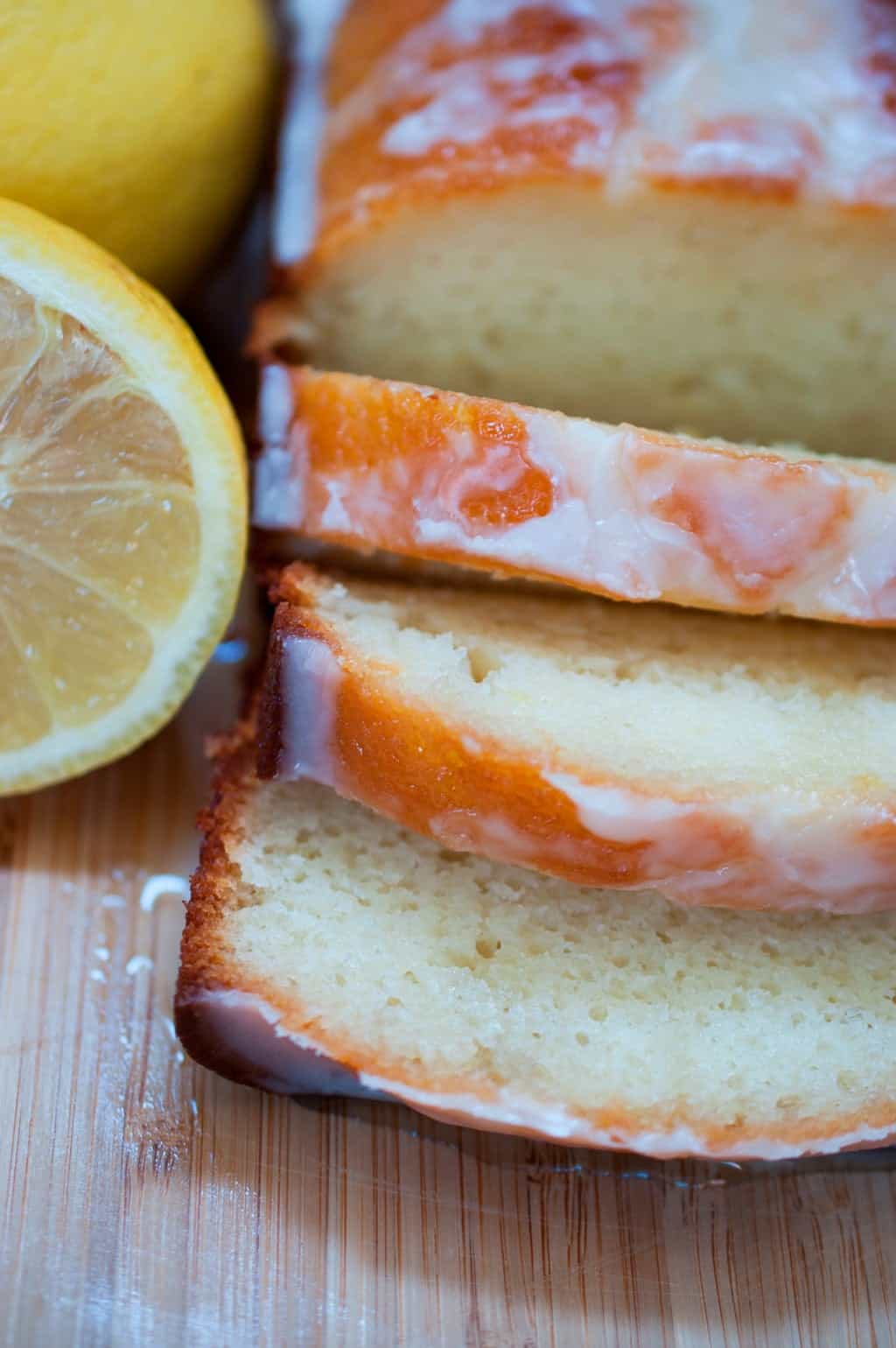 Questions & Answers
Is it alright to find the cake batter overflowing on the sides of the pan?
Answer: Whenever it is about baking, every step is very crucial to the final look of the cake. A missed calculation on the ingredients can significantly affect the baking process, and the same goes for the baking equipment used. Use the pan as per what the recipe says. If you don't have the exact pan, choose a pan of another shape with the same volume. The reason why the cake batter overflowed on the sides of the pan is that the tin is small. Keep in mind that you need to choose your baking equipment wisely.
Last updated on:
Similar Recipes