Crunchy cashew nut sprinkle. Toasted cashew nuts, mixed with caramel and then crumbled. These Caramelized cashew nuts are great as topping on desserts like puddings, custards and ice creams. You can also have it with yogurt and berries as a granola for breakfast. My favorite topping on Pineapple Pudding.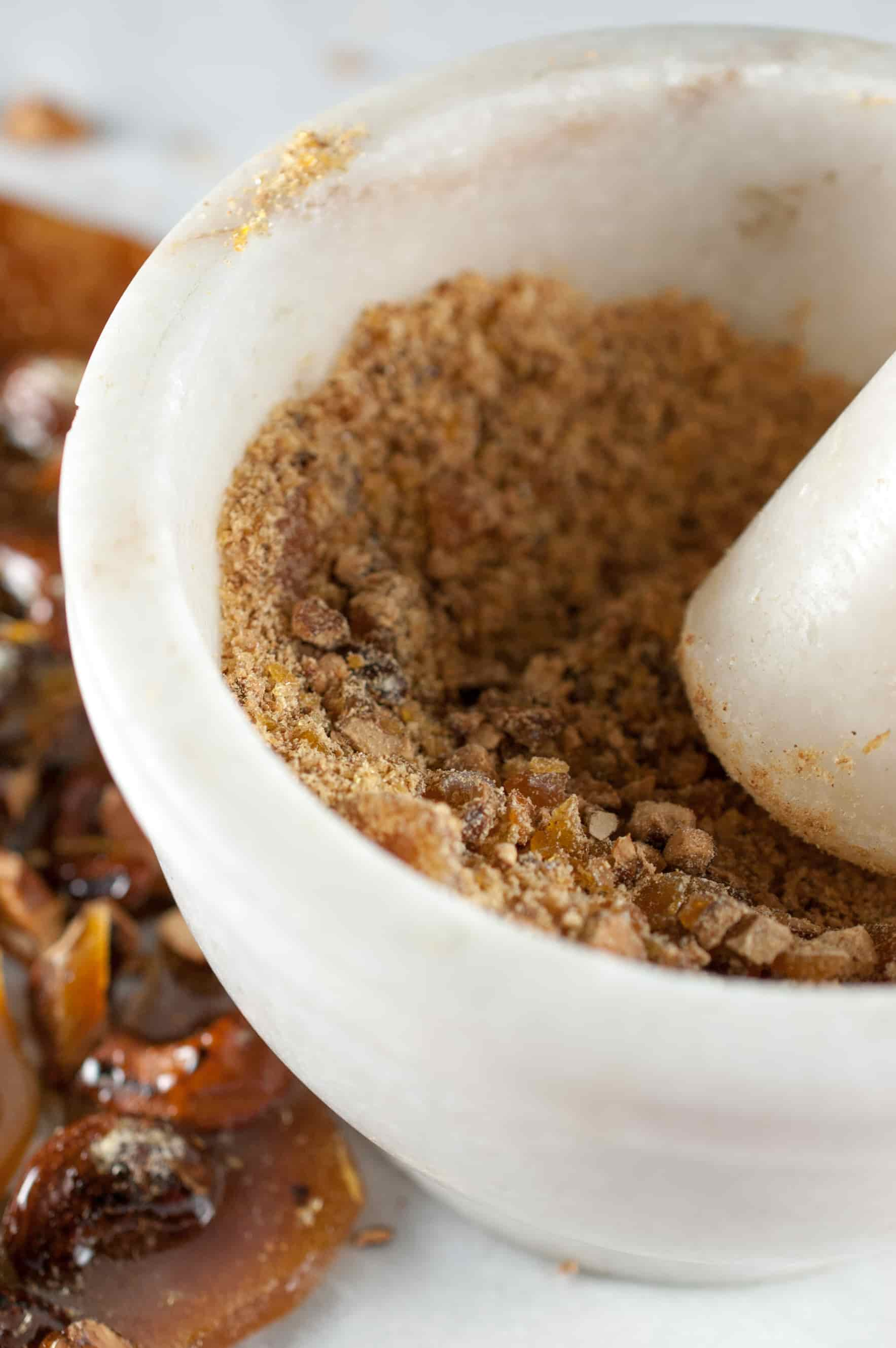 Ingredients
1

cup

sugar

½

cup

cashew nut
Instructions
Heat a thick bottomed steel pan. Toast the cashew nuts lightly in a pan without any oil or butter. Otherwise, you can toast the nuts in an oven. Refer notes on how to toast the nuts in an oven.

Line a baking sheet with parchment paper.

Add sugar to the same pan. Use a sturdy wooden handle to stir. Stir constantly at a medium high temperature.

As soon as you see the sugar melting, lower the temperature a bit and stir till you see liquid sugar nearly brown in color. Once the sugar coats the nuts well, shut down the flame.

Pour the liquid carefully into the parchment paper and let it cool down.

Once cooled, you can crush it multiple ways. Cover the caramelized nuts with another parchment sheet and break it with whatever you have to crush the crystalline substance. You can also use a blender to crush it. Crush it just enough so that you can feel the crunchiness of the nuts. Don't crush this to a powder.

Serve it on top of your favorite dessert or in granolas. Store the leftover in a jar and refrigerate up to a month.
Notes
Toast nuts in an oven - Preheat the oven to 350F or 180C. Spread cashew nuts on a cookie tray/sheet pan in a single layer and toast them for about 5 minutes. Shake the pan occasionally during this time to make sure the nuts toast evenly.