Simple, quick and easy homemade roasted pumpkin puree. A great alternative to store-bought canned pumpkin puree. With this homemade pumpkin puree in hand, you can whip up smoothies, pancakes, pie, muffins, cakes and other desserts quickly during the fall and early winter.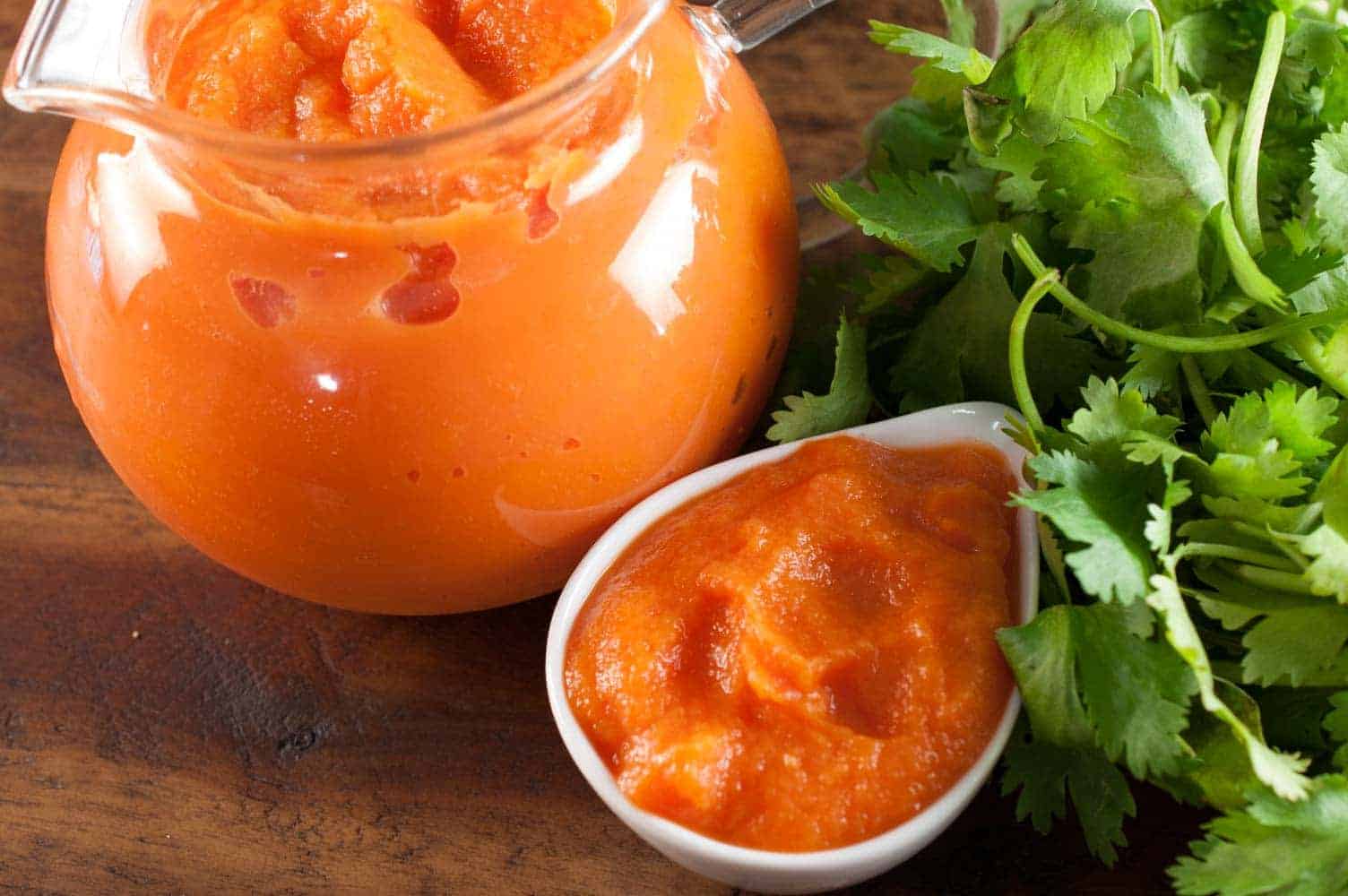 Ingredients
1

quarter

regular pumpkin

(baking pumpkin or sugar pumpkin)
Instructions
Preheat the oven to 400 degrees F. Line up a sheet pan or roasting pan with parchment paper.

Wash pumpkin. If you are using a whole pumpkin, remove the stem and split the pumpkin in half from top to bottom, using a large sharp knife. Using a spoon, scrape out the seeds and fiber. Ice cream scoop would be the best. If necessary, use kitchen scissors to cut down the fiber. Reserve the seeds and roast them later.

Place the pumpkin chunks flesh side up, on a parchment paper-lined pan. Bake at 400°F for 30 to 45 minutes, or until you can pierce them smoothly with a knife. It should be light golden brown. Test in several places to ensure doneness.

Remove the baked pumpkin from the oven and let it cool down. With a small knife, remove and discard the skin. Cut the roasted pumpkin pulp into smaller chunks. Blend it in a food processor or mixi until the flesh is smooth, in batches. It should have apple sauce consistency.

Now, while some pumpkin, depending on the batch you get, you might need to add water during the blending and it should be just the moisture it needed. On the other side, if the puree is overly watery, you should strain it on cheesecloth or through a fine mesh strainer to get rid of some of the liquid. Especially, if you are gonna use it for cakes. Mine turned out watery, and I strained it twice. First through a regular strainer and then strained the leftovers through another fine mesh. Reserve the water and use it up in your next day soup.

Store in the fridge for up to 1 week or freeze for up to 3 months in airtight ziplock covers. Use the puree in your favorite smoothies, pancakes, pie, muffins, cakes and other desserts. Enjoy 🙂
Notes
Make sure your pan has a lip, or else you'll be scrubbing sticky pumpkin-scented residue out of your oven.