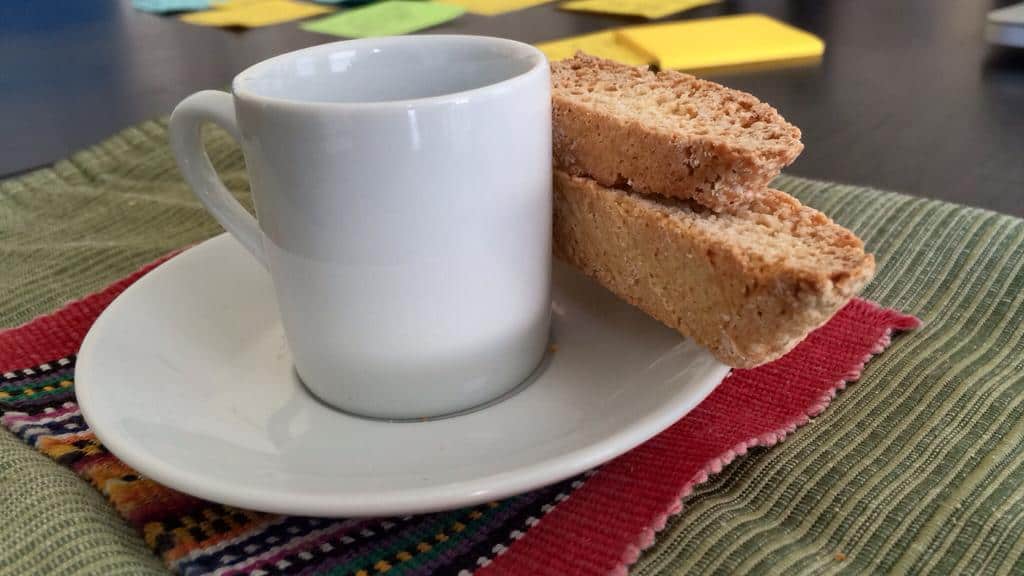 Adapted from joyofbaking, this biscotti is a revelation to me. My first attempt. It didn't turn out to be that great but I'd pat myself for the first attempt. My roomie finished one load in a day.
Ingredients
2

Cups

all-purpose flour

¼

Teaspoon

salt

¾

Cup

sugar

3

egg

1

Teaspoon

vanilla extract
Instructions
Get all the ingredients prepped

Preheat the oven 350 F

Add all the dry ingredients together.

I missed adding sugar. Add in ¾ cup of sugar.

Whisk the eggs and vanilla essence.

Mix this to the dry ingredients with a spatula until it's a bowl.

Get your hands in and roll it into a nice dough.

Dust dry flour to your hands and table and roll the dough into log shapes.

Move the logs to the baking tray with parchment paper.

Straighten and punch it a bit to get an even shape

Put it into the pre-heated oven for 30-35 minutes.

Checking to see if it is hard on the top. Not yet. Another 5 more mins.

Take it out and keep it to cool for 10-15 mins.

Take it out of the sheet and on to a cutting board.

Carefully cut it into the iconic elongated shapes.

Lay them out again in the sheet as shown.

Keep it in the oven for another 10 mins.

After 10 mins flip it over.

Flip it over to check and I think we are done.