Omelet would be the easiest dish that you can make any time.These Omelette roll stuffed with cashew cilantro paste are amazing and taste so delicious. Cashew, coriander/cilantro, and coconut paste stuffing makes it the best. An easy snack that you can whip up and serve guest quickly. You just need all the ingredients in hand. Thanks Preetha aunty for sharing this wonderful recipe. 🙂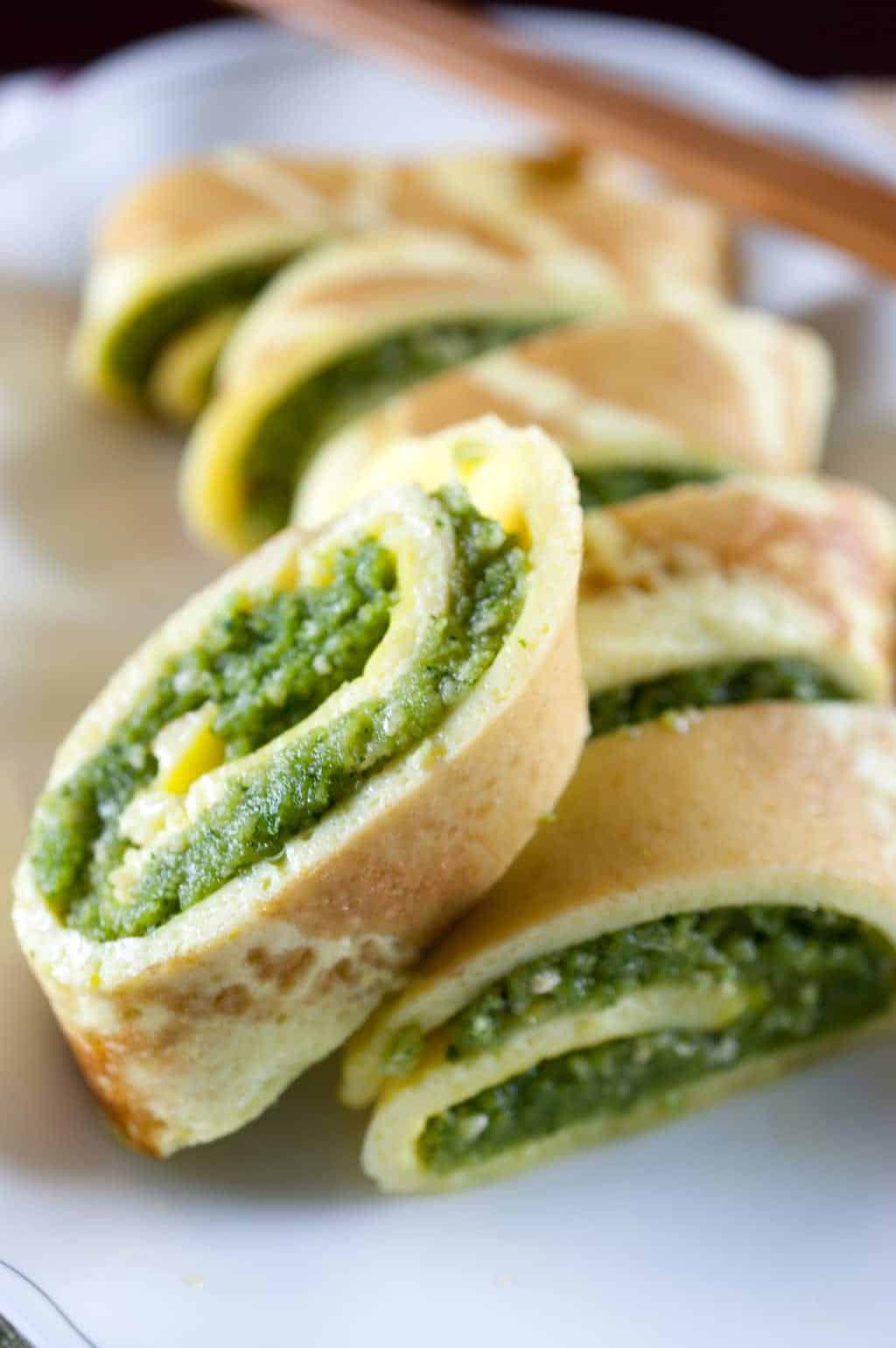 Ingredients
Omelet
2

numbers

egg

2

tablespoons

milk

1

teaspoon

butter

salt
Cashew coriander paste
4

tablespoons

cashew

3

tablespoons

coriander / cilantro

leaves

½

tablespoon

coconut

grated

2

numbers

Chilly

green

olive oil

salt
Instructions
Heat a small pan. Add cashew and roast it until brownish over medium flame.

Prepare cashew coriander paste - In a mixie/blender, grind roasted cashew, coriander leaves, coconut, green chilly, olive oil, and salt. Don't grind into a super fine paste. Just pulse it so that you get the crunchy feeling of cashew. Add oil just enough to bind other ingredients together.

Beat eggs, milk and salt in a bowl until blended.

Heat butter in 7 to 10-inch nonstick omelet pan or skillet over medium-high heat until hot. Pour in the egg mixture. Swirl the pan. The mixture should set immediately at edges. Cover and cook for a couple of minutes.

When top surface of the egg is thickened, and no visible liquid egg remains, slide the omelet onto a plate to roll it up. Spread cashew coriander paste filling on one side of the omelet. Fold it and then cut into thick slices on a slant.

Serve immediately.
Notes
Make sure that you use the right sized pan. You won't be able to roll if omelet turns too thick.