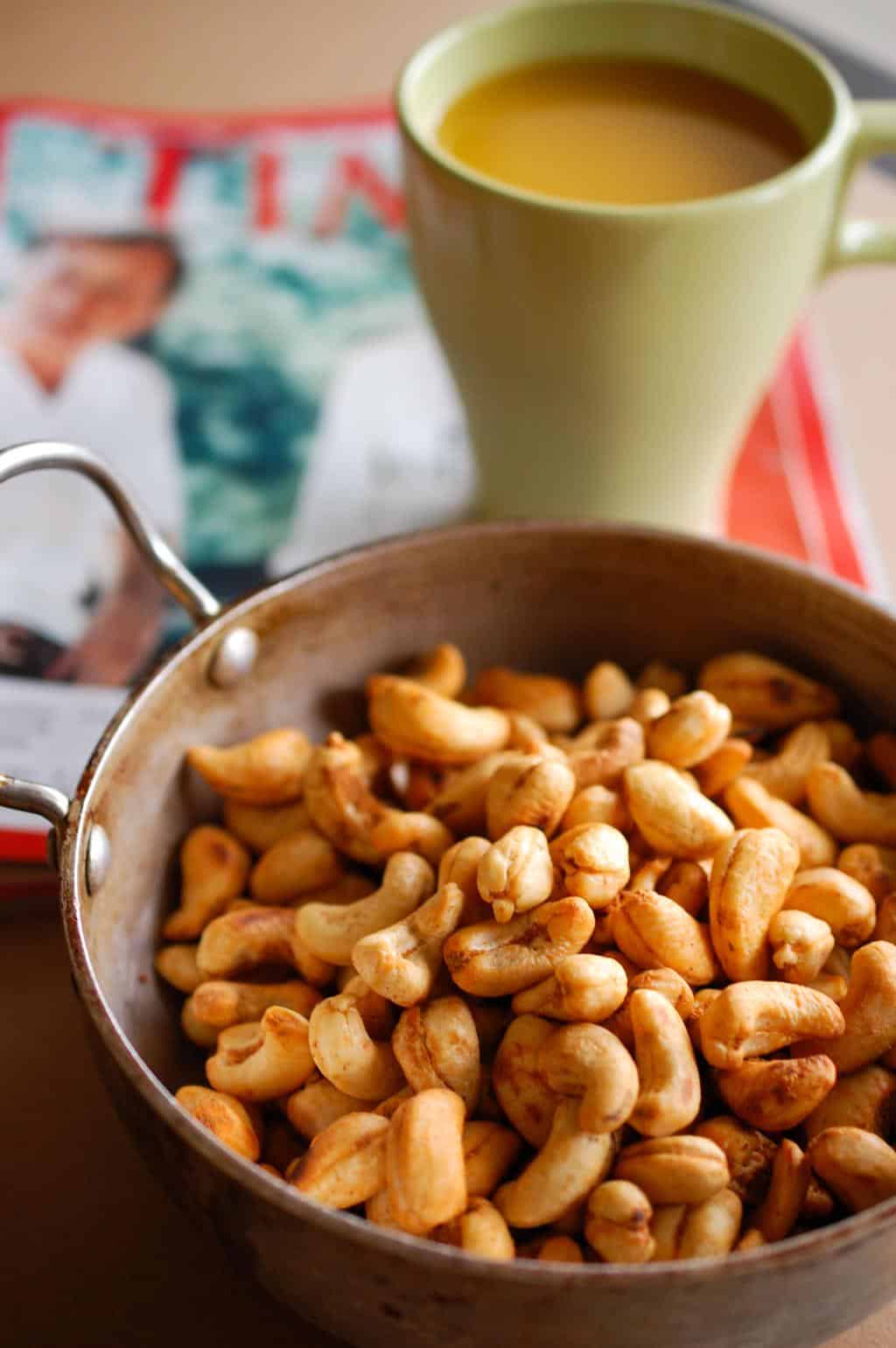 Sometime back when I was roomates with Deepthi, she used to treat us with Delinut Cashews. It was downright amazing. Think about it like the different pringles flavors, but for cashews. We'd finish half a kilo in a night trading office stories. These cashews were hard to get by. Deepthi got it from her hometown during her occasional visits.
Fast forward 10 years and getting back home from a long day at work and then munching on something became a thing for us. Usually its Pringles and or some Indian snack like "mixture" that goes with tea. We binge on it catching up on the day. And as expected this got too unhealthy.
That when I became nostalgic about the Delinut cashews.
So I got me myself two pound of cashews. Roasted and sautéed the heaven out of it. All complete with the right amount of spices and garlic.
You'll love this recipe. We have it right on top of our refrigerator and they run out in a night.
Thank me later.
Ingredients
1 ½

cups

cashew nuts

Raw

2 ½ - 3

tsps

water

Warm

¾ -  1

teaspoon

Salt

1

teaspoon

cayenne pepper

1

teaspoon

garlic

powder

1

teaspoon

Vegetable oil
Instructions
Add salt, cayenne pepper and garlic powder in a medium sized bowl. Add warm water into it and stir well to dissolve salt and the spices.

Add raw cashews and oil. Stir well to coat it with the above mix. Or cover the bowl with a lid and shake it well so that it gets coated uniformly.

Heat a wok/pan. Add cashews and sautee it well until it gets roasted. Nuts tend to  burn quickly. So stir it continuously. It will turn light brown and should be done in 15 - 20 minutes. Enjoy 🙂