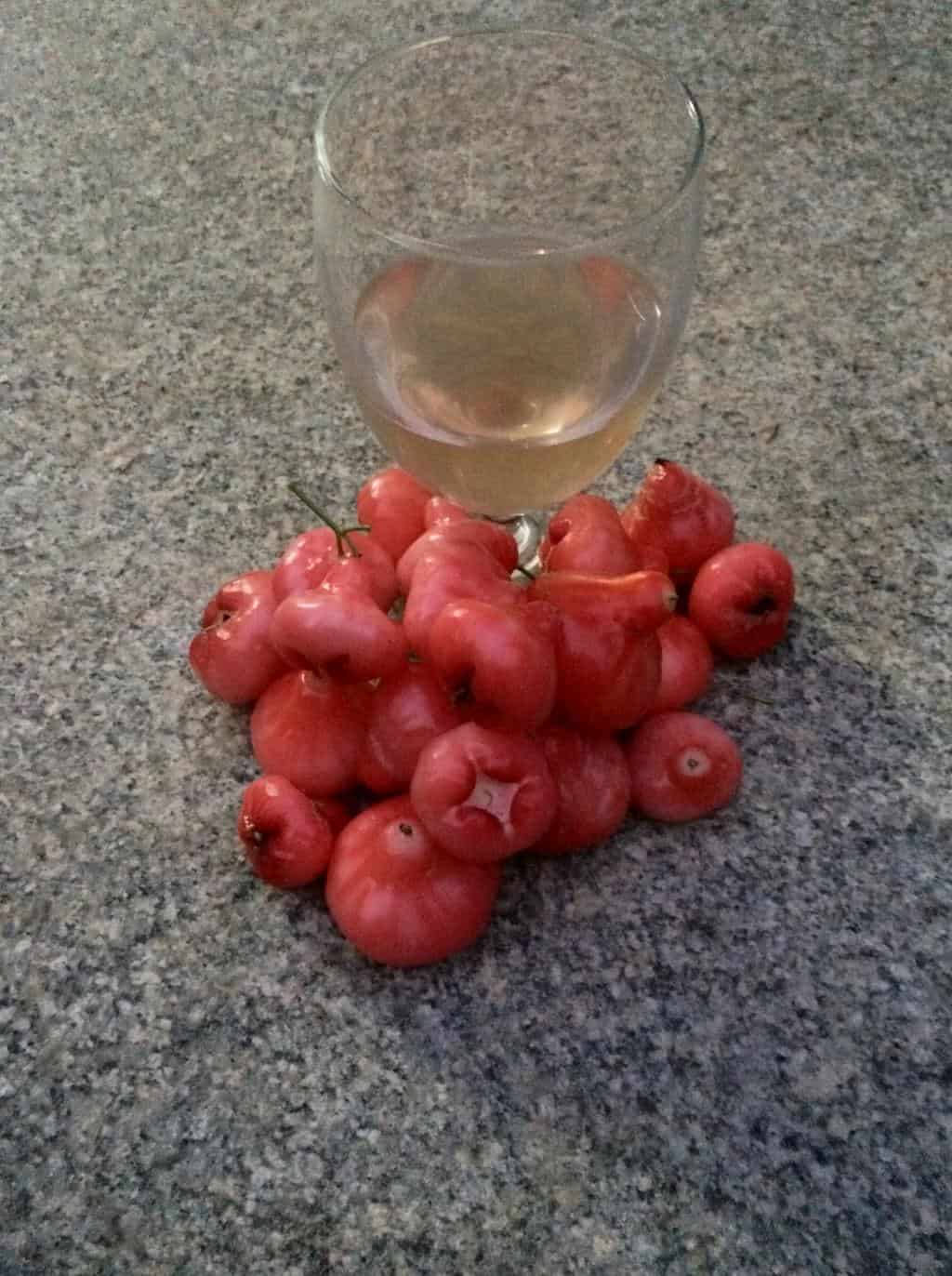 Something that everyone falls in love 🙂 One of the best way to make use of rose apples in its season! This recipe is adapted from my mom. And it is well appreciated by family and friends.
Ingredients
1

kg

Ripe Rose Apple

/ champanga

1

litre

water

¾

teaspoon

yeast

1

kg

sugar

1

tablespoon

whole wheat

/Kernels
Instructions
Cut rose apples into small pieces and clean it well.

Add water to the cleaned rose apples. It should be completely immersed in water. Bring it to boil and then turn it off. The container should be cleaned and well dried.

Once it is cooled down, pour it to the container for fermentation. Ceramic or glass jar is generally used.

Powder sugar. Then add sugar, yeast and wheat into the container. Stir it and cover it air tight.

On alternate days, stir it well and cover it airtight again.

Continue this for 28 days. On 29th day, strain it in a muslin cloth. Don't squeeze it. Get rid of the sediments.

Store filtered wine in an airtight container. The same container can be reused. No need to clean the contaienr again. Make sure that you have removed leftover sediments in the jar. You can start using the wine after a month.
Notes
Ripe ones are the best. You can still use the semi-ripe ones.
Make sure that container/jar is well cleaned and dried. If rose apple is very sour, you might need to add bit more sugar. Taste it after 5-6 days and add incase needed.