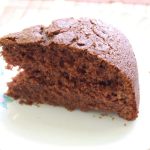 This is my mother-in-law's recipe and this is the first cake I baked. This is a dead simple one and a very yummy cake. The results are much more than the effort needed…
Ingredients
Unsalted Butter
100 Grams
All Purpose Flour
200 Grams
Cocoa Powder
15 Grams
Baking Powder
1 Teaspoon
Soda Powder
1 Teaspoon
water Luke warm
.5 Cup
Vanilla essence
1 Teaspoon
Steps
Make sure that butter is at room temperature. Blend together butter and powdered sugar with an electric or hand mixer. This is probably the key step in this recipe. Make sure that it is blended well.
Add eggs to the above mix and blend well.
Add flour and cocoa powder slowly to the above mixture and blend again.
Add curd to the above batter. Blend the mixture in such a way that you should not see any more grains
Add baking powder to luke warm water. It should fuzz.
Add soda powder to the above luke warm water.
Mix the luke warm water with the batter prepared in step4
Add vanilla essence and mix well.
Preheat the oven to 180 degrees.
Butter the baking pan. Or line the baking pan with parchment paper.
Pour batter to the prepared pan and bake it for 50 - 55 minutes.
Insert a tooth pick into the cake to test whether flour is sticking to it. If yes, it is not completely baked. It should be kept for some more time
Top it with some chocolate sauce and itz heaven!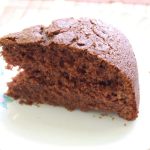 Similar Recipes