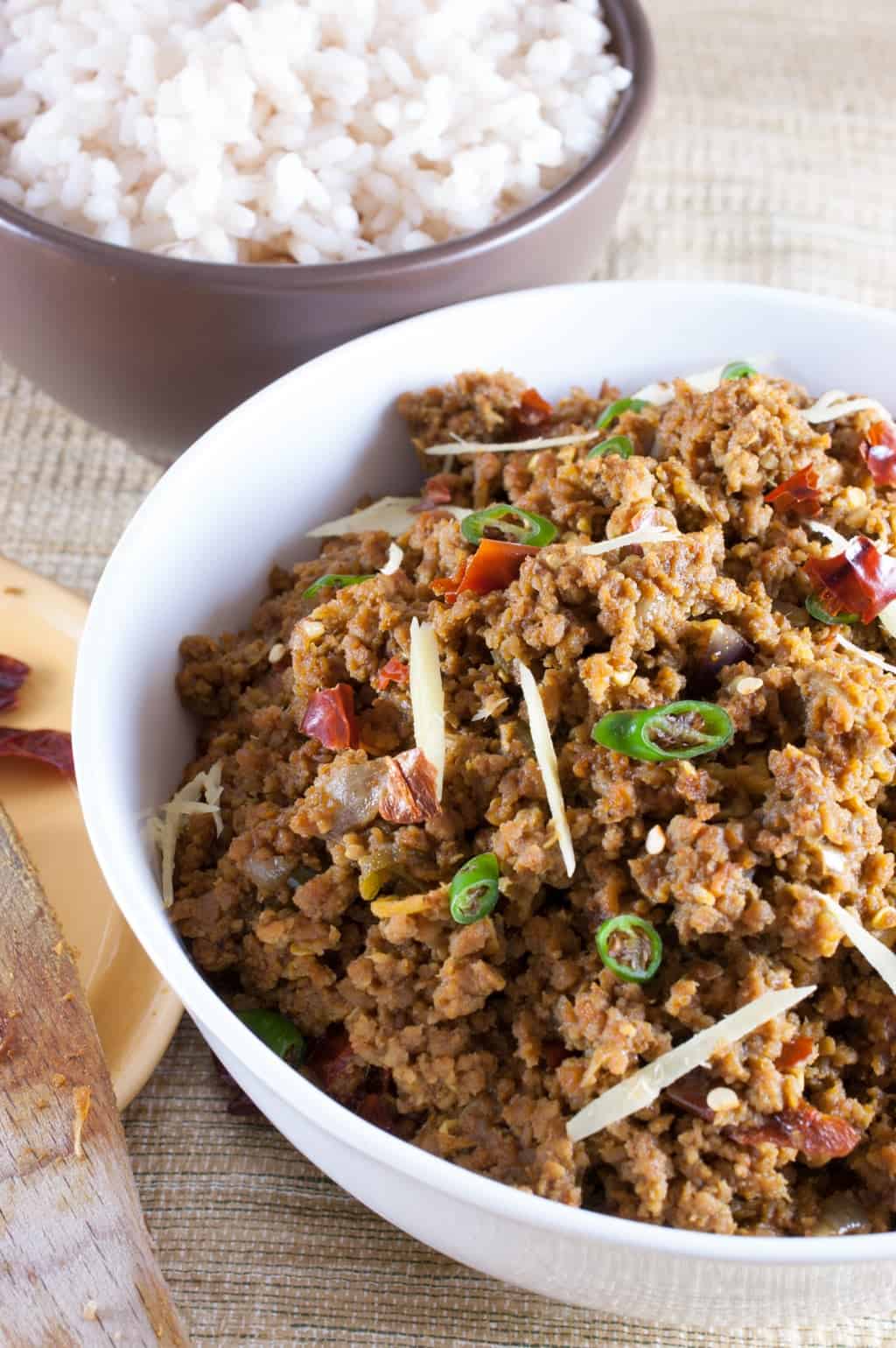 When I came over to the States, among the most surprising part was the grocery prices. In India, vegetables cost ⅕ or less than the price of meat and poultry but in the US you can get a pound of ground beef for $4 and a pound of tomatoes will cost the half at Safeway.
It makes me wonder if these economics push people to eat just meat and carbs. The typical Indian family probably has 2-3 curries and roti/rice for lunch. And all these curries together won't cost anything close to a chicken side-dish.
So when you get ground meat for $4/pound at your favorite butcher, this is what you do. Besides the cost, ground meat is much faster to cook and unlike most Indian cooking, does not require a pressure cooker.
This beef kheema recipe goes well with roti as stuffing and can refrigerate for 3-4 days. If you are the working couple like us, this will perhaps be the easiest non veg dish you would have made.
Ingredients
1

kilogram

ground beef

2

onions

medium size

1

tomato

2

tablespoons

chopped garlic

finely

2

tablespoons

chopped ginger

finely

as required

salt

1 ½

tablespoons

chilli

powder

2

teaspoons

garam masala

¼

teaspoon

cumin

powder

2

teaspoons

coriander

powder

½

teaspoon

turmeric

powder
For Garnish
1

tablespoon

ginger

julienned

1

teaspoon

chillies

chopped
Instructions
Finely chop the garlic and ginger.

Sautee the chopped garlic and onions till they turn brown in a little bit of oil.

While that's going on, clean the minced beef and prepare the spices

Once the onion turns golden brown, add the sliced tomato

And once the tomato has blended in, add the meat. Bring the heat to medium and continue sautéing. You'll notice the juices from the meat coming out. Cover the pan with a lid and cook.

After 10 minutes or so, once you feel the meat is somewhat half cooked, add the spices and salt. You'll have a little bit of liquid from the meat and that's fine.

Continue stirring the spices until you feel the raw of the spices is gone. Keep the meat in medium to high heat. Take it for saltiness and add more if needed. Raise the heat and stir till the water evaporates. And there you have it, a quick dish.
Notes
You can try the same dish with mutton. Should work pretty well.