Spicy cheese cubes! Indian cottage cheese / Paneer shallow fried with ginger-garlic, spices, and curry leaves. This paneer fry is an easy and yummy appetizer to make at home on weekdays, and for parties or any occasion.
Here's another delicious paneer starter:
Paneer cutlet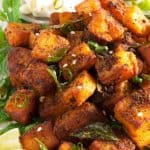 Ingredients
paneer (Indian cottage cheese)
200 gram
vegetable oil (Sunflower oil)
curry leaves
2 sprig
Marination
turmeric powder
1/4 teaspoon
chilli powder
1 tablespoon
pepper powder
1/2 teaspoon
garam masala
1/2 teaspoon
garlic paste
1 teaspoon
ginger paste
1/2 teaspoon
lemon juice
1 teaspoon
Steps
Cut paneer into small uniform 1" cubes. Marinate with ingredients listed under marination for 15 - 20 minutes.

Heat oil in a thick bottomed pan. Add marinated paneer in batches. In every batch add curry leaves along with paneer. At medium flame, shallow fry until spices are roasted, and paneer turns the golden color. Continue to cook, turning until all sides of paneer are golden brown. Don't overfry. It would turn hard.

Serve it hot. Enjoy 🙂
Notes
Make sure that paneer pieces are cut uniformly.
I always start with frying single paneer piece to adjust the salt and then start frying in batches.
Make sure paneer pieces are not overcooked. It makes it hard.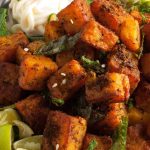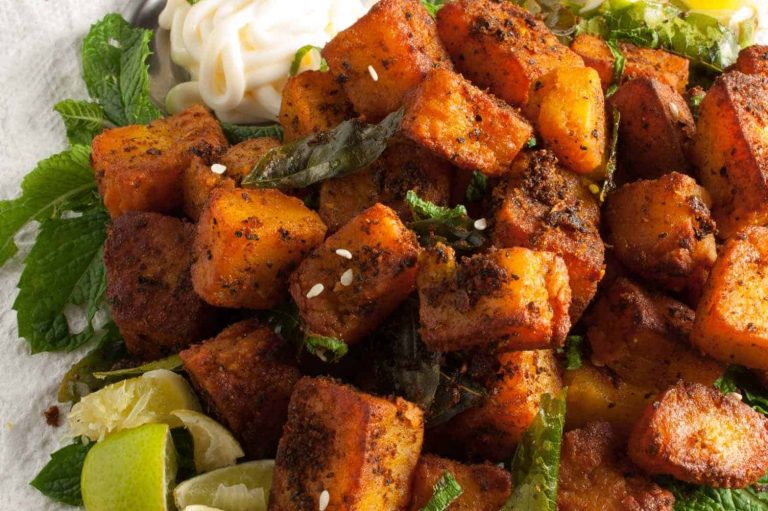 Similar Recipes