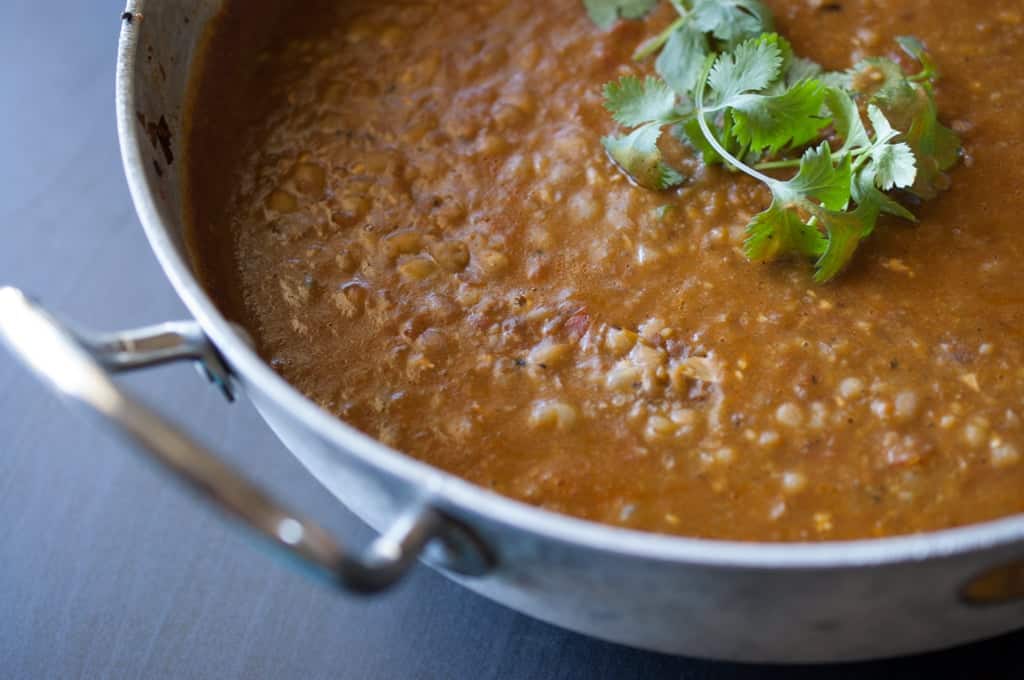 You've seen ratatouille. That scene when Anton Ego takes that bite, only to be reminded of him mom's cooking. Everyone has one. And this is mine.
There's also a story why I love this dish
Puttu is a staple breakfast in my family. And as it goes, plantain is the "side dish". It was so easy a breakfast when my mom had to rush the three kids out the door by 7:45 AM. But I totally hated the "side dish". In fact, I don't like most things sweet. Except white chocolate, of course. So being the fussy eater I am, my mom made this for my brother and me. This curry is so incredible that I often end up finishing what was planned for two days.
Decades later on, my wife would try making this for me only to realize competing with my mom is Tywin going to war with Daenerys Targaryen. How difficult can a green peas curry be?
Little do we know the subtleties matter.
Five years and several experiments later, I went back to my mom. Here's her secret.
This is a very simple curry, but you have to get the ingredients right. The secret is, you don't use frozen peas. You use the real ones. Soked in water overnight.You'll also need a pressure cooker.
Ingredients
1

cup

Green peas

¼

teaspoon

ginger

¼

teaspoon

garlic

1

tomato

1

onion

1

teaspoon

coriander

1

teaspoon

chilli

power

¼

teaspoon

turmeric

½

tablespoon

garam masala

as required

salt

pinch

Aniseed

a

3

clove
Instructions
Soak green peas in water overnight. Enough water to submerge it and a little more.

Mise en place: Chopping onions, ginger, garlic tomato and green chillies into fine slices.

Pressure cook the green peas for one whistle and bring the heat down right after. Do not open the lid. Allow it to cook with the residual heat.

While that's pressure cooking heat coconut oil and add aniseeds and cloves and roast slightly

To it add ginger, garlic & onion and salt and sweat it out. Close the lid when doing.

Reduce the heat a bit and add coriander powder, chili powder, turmeric power and garam masala and roast.

Reduce the heat a bit and add coriander powder, chili powder, turmeric powerand garam masala and roast.

Once it browns, add the sliced tomato. Close the lid and allow it to cook, occasionally stirring it.

Now add the cooked green peas to with enough residual water to form the gravy.

Bring that to boil, add more salt as required and you are done.
Notes
Use the real dry green peas and not the frozen ones.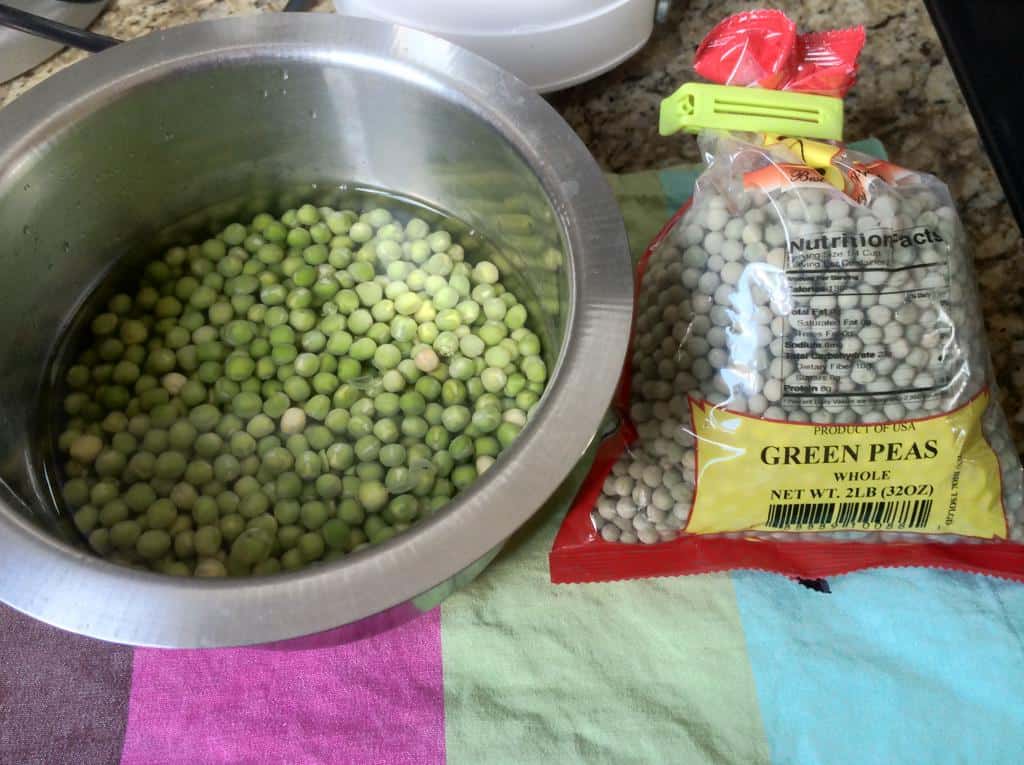 The spices need to go before the tomato is added. They need to sautéed in the onion and roasted slightly
Last and the most important, don't overcook the green peas. I ran the green peas for two whistles the first time and ended up with a mush. I didn't do it intentionally but after I cooked the green peas till first whistle I keep it on the electric heater, shut down. The residual heat took it to the second whistle 🙂