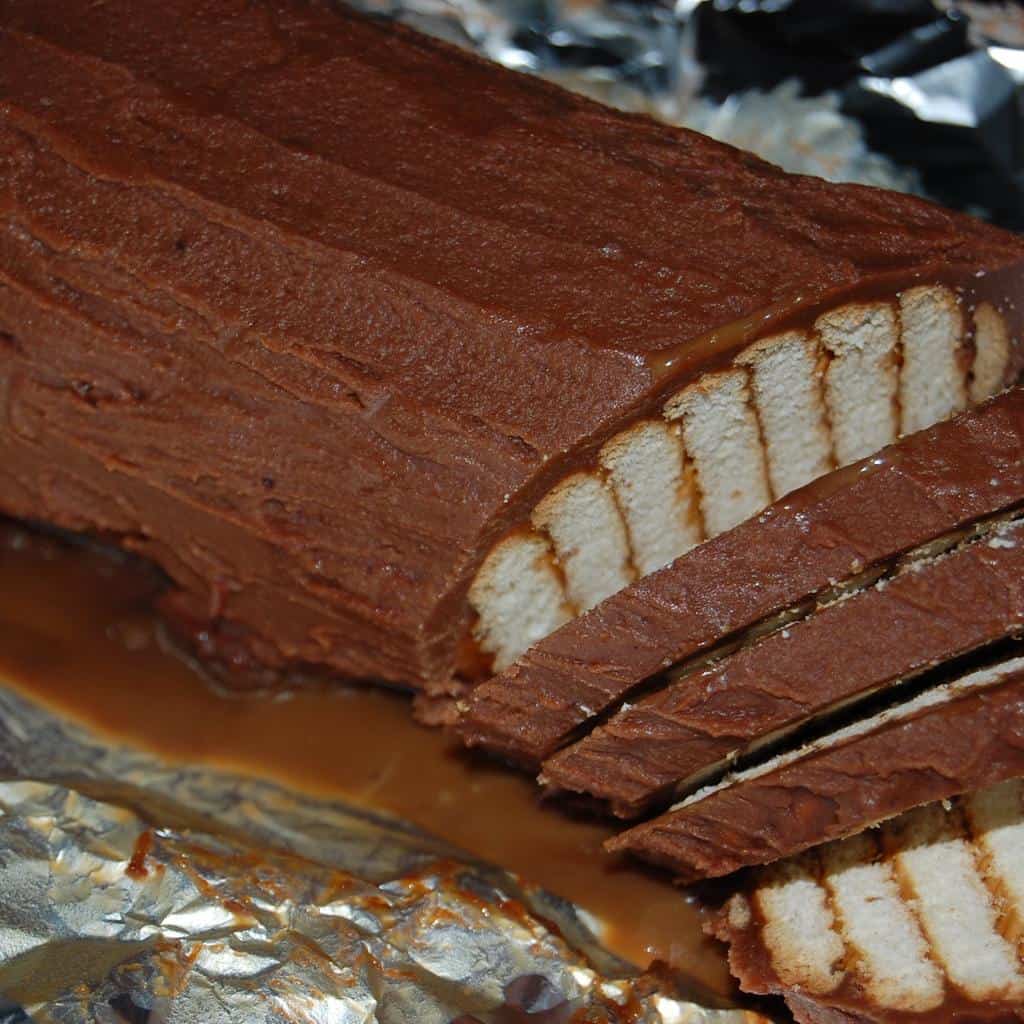 Marie biscuits dipped in a coffee mix and coated with chocolate.This is an incredibly easy to make, yet yummy chocolate snack. You just need all ingredients on hand. It is a simple and quick no bake eggless biscuit cake recipe. And a comfort food for sweet toothers. Kids are gonna love this. Recipe adapted from my aunt 🙂

Ingredients
Marie gold biscuit (1 packet)
143 Grams
Coffee Mix
Powdered sugar
2 tbsps
all purpose flour
3 1/2 Tablespoons
Instant Coffee powder
1 1/2 Teaspoons
Chocolate Mix
unsalted butter
50 Grams
Powdered sugar
6 Tablespoons
cocoa Powder
1/2 Tablespoon
Drinking Chocolate Powder
1/2 Tablespoon
Steps
Mix ingredients listed under Coffee mix. This would be medium thick.

Dip marie biscuit one by one in the above prepared coffee mix. Biscuits should be well coated. Arrange biscuit as a stack one on top of the other.

Once all biscuits are coated well, lie down the stack. Preferably, keep it in an aluminium foil.

Heat butter until it gets melted.
Mix 6 tbsp sugar, cocoa powder, chocolate powder and melted butter. This would be a thick mix.

Cover the whole biscuit stack with chocolate mix uniformly.

Cover with aluminium foil and keep in fridge for 3 hrs.
Here comes the most tricky part. Cut it into slices from the corner at 30 degrees. Initial two pieces will be small and after that you will get the regular size slice.

It can be stored in refrigerator for a week.
Notes
You can replace drinking chocolate for drinking chocolate powder in this recipe.