An easy and mouthwatering Prawns/Shrimp shallow fry which you can prepare in 30 minutes. This Chemmeen/Konchu fry is great as an appetizer, and also goes as a side-dish with rice. The best part is, you need just five ingredients! The recipe inspired by our uncle's prawns fry preparation for our family get-together.
Here are other kerala style prawns recipes,
Prawns roast
Prawns masala
Prawns curry with roasted coconut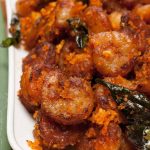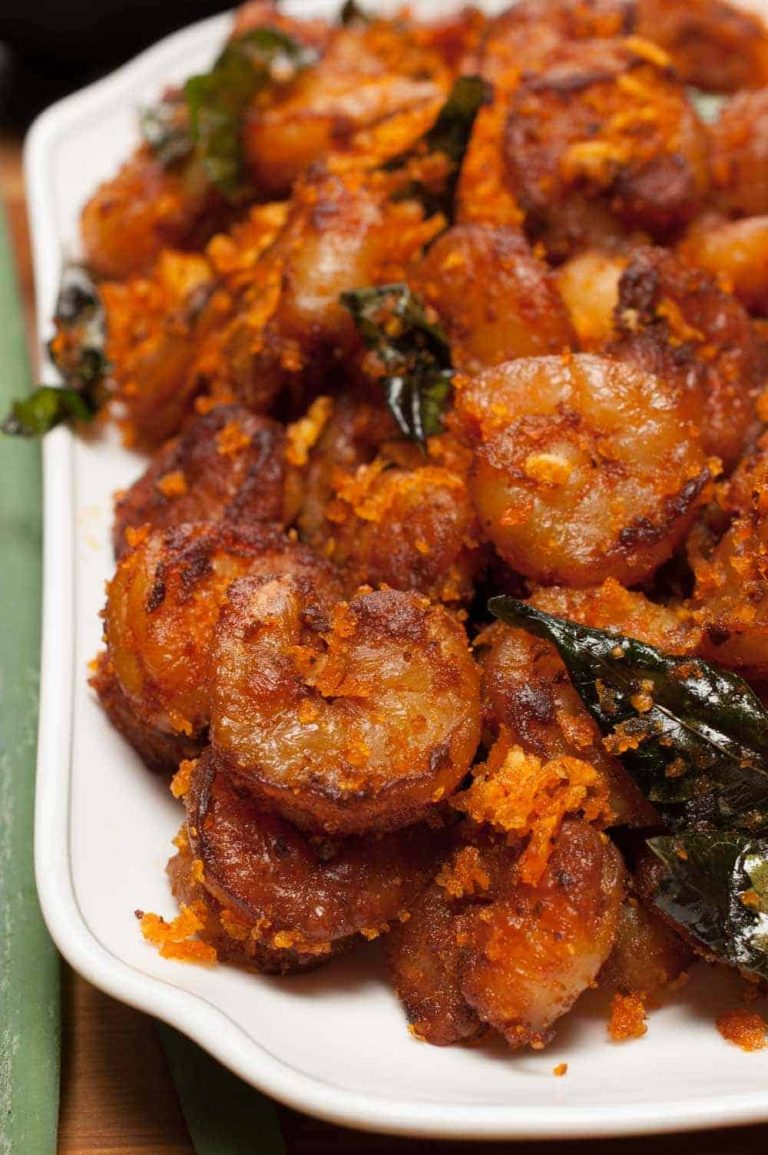 Ingredients
prawns / shrimp
1/2 kilogram
Marinate
chilli powder
2 tablespoon
turmeric powder
1/2 teaspoon
Fry / Garnish
grated coconut
3/4 cup
curry leaves
2 sprig
coconut oil / vegetable oil
Steps
Marinate cleaned prawns with the ingredients listed under marination. Keep it aside for 30 minutes. I used peeled and deveined shrimp.

Fry prawns - Heat oil in a flat and wide pan. I prefer coconut oil for frying. This is a shallow fry preparation, and a flat pan works the best.
At medium-high flame, add prawns to the pan. Shallow fry the prawns for around 5-7 minutes on each side or until golden-brownish. Keep it aside. Fry prawns in batches. Don't overcrowd the pan.

Fry coconut - You can use the same pan to fry coconut. Leave 1 tbsp oil in the pan. Remove the excess oil. At medium flame, add grated coconut and curry leaves. Sprinkle salt. Fry it until golden.

When it's almost done, bring back the fried prawns. Mix everything well and give a couple of minutes for the flavors to get blended. Adjust salt if needed. Enjoy 🙂
Notes
You can also prepare it with the tiger prawns. With tiger prawns, marinate the prawns as per the recipe, insert a toothpick through the prawns and then fry. Inserting toothpick, helps to get the prawns fried properly.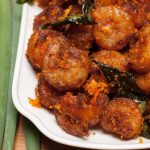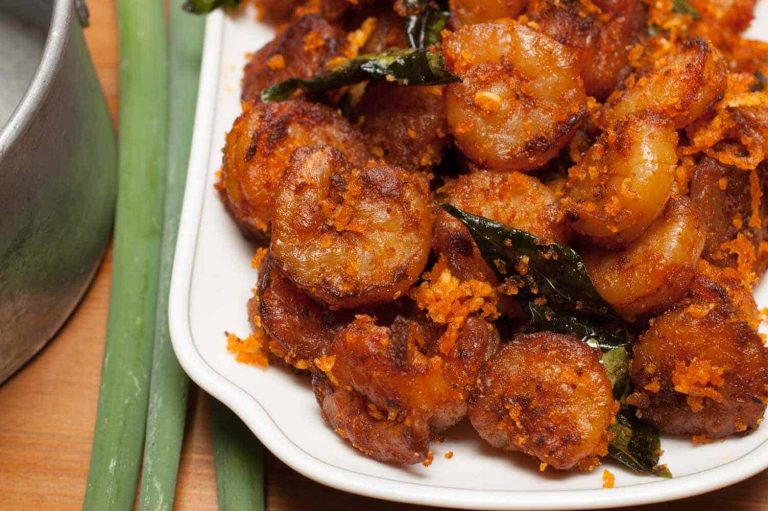 Similar Recipes