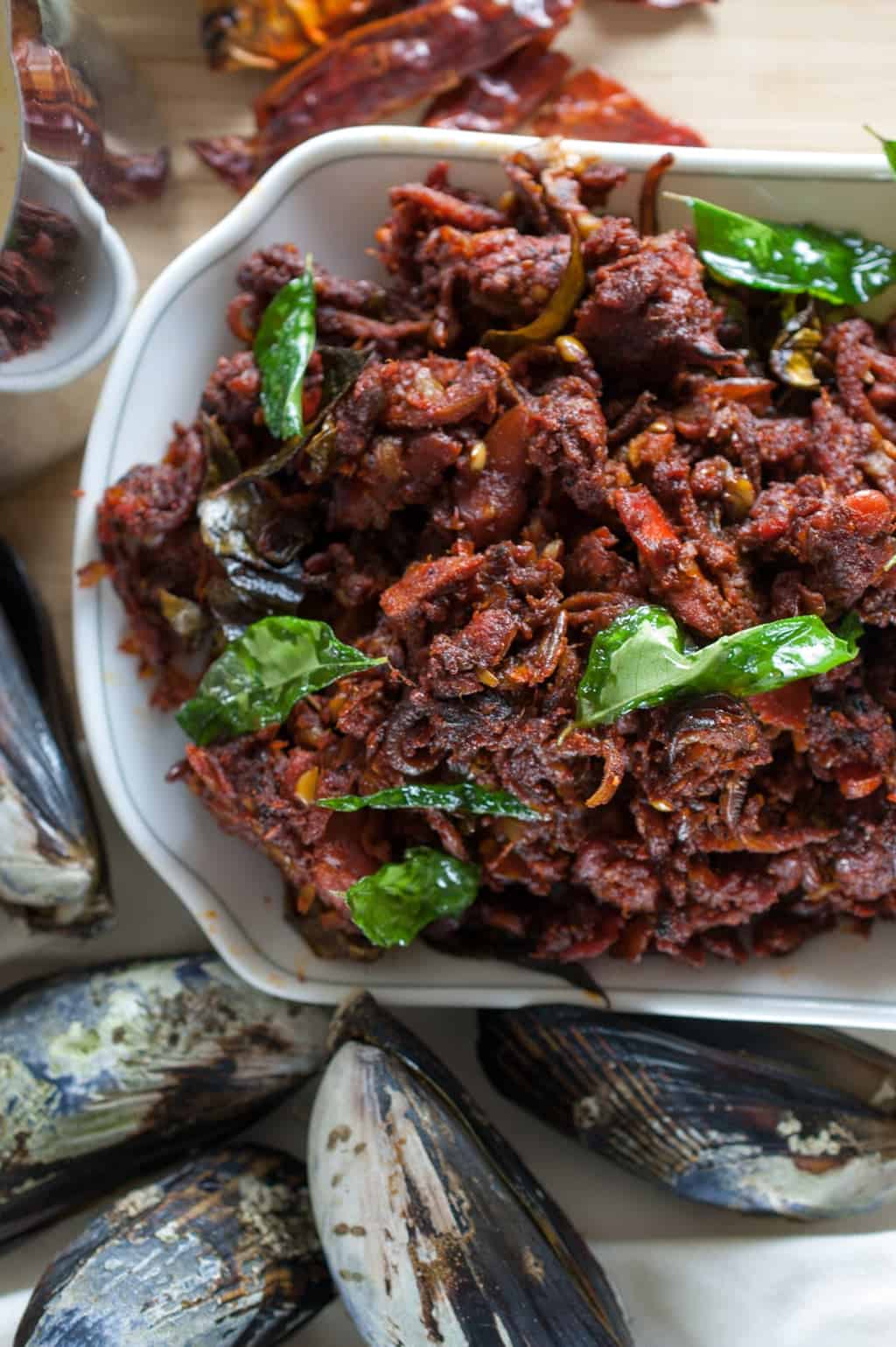 Mussels sauteed with ginger-garlic and spices. A spicy dish, and very common in Northern Kerala (Malabar). It can be served as an appetizer or as a side dish with rice.
Cherian and his colleague at Cookpad, Ryan went down to Half Moon Bay foraging for mussels. They came back with 4-5 pounds. This is probably the freshest mussels that I've ever cooked.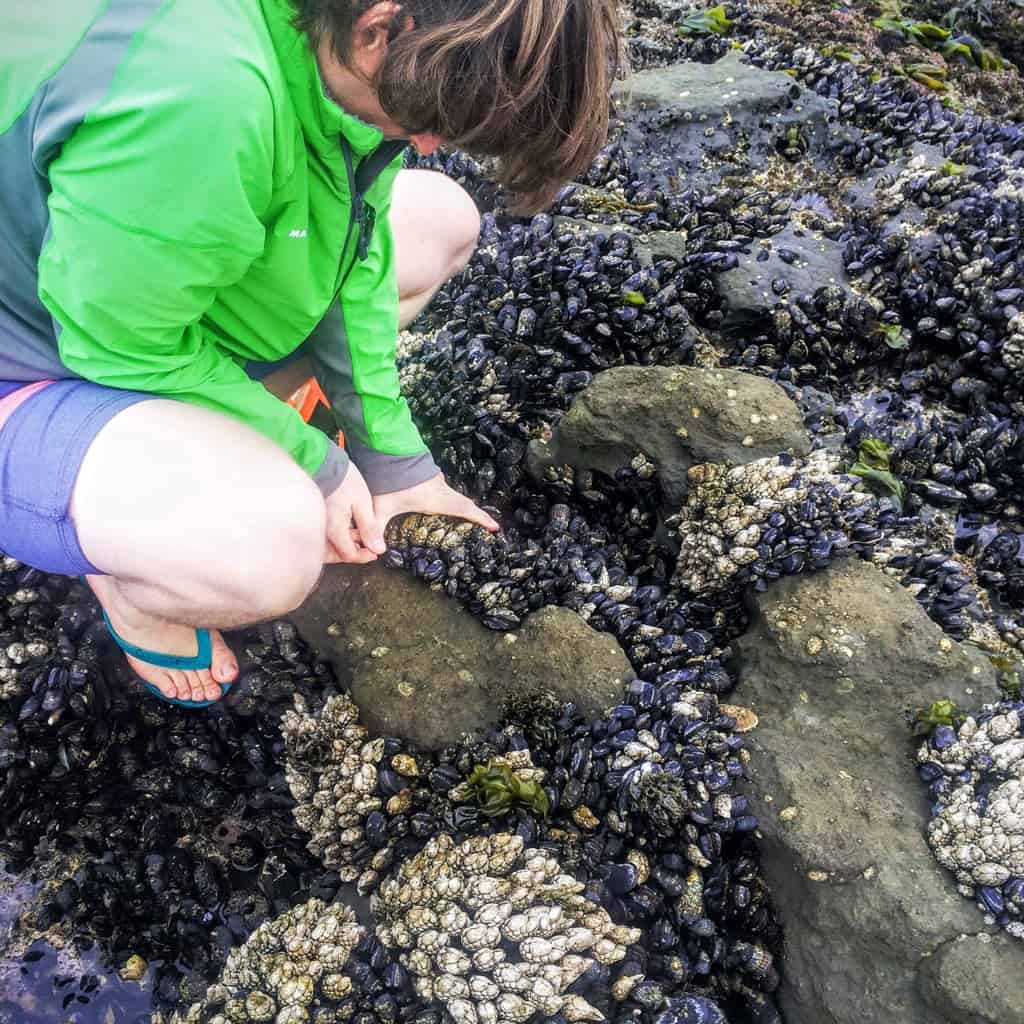 Ingredients
½

kilogram

Mussels

/ Kallumakkaya / Kadukka(deshelled)

½

cup

shallot

(chopped)

1

tablespoon

garlic

(crushed)

1

tablespoon

ginger

(crushed)

½

teaspoon

turmeric

powder

1 ½

tablespoons

chilli

powder

½

teaspoon

pepper

powder

1

teaspoon

coriander

powder

1

teaspoon

garam masala

1

teaspoon

vinegar

3

sprigs

curry leaves

Coconut oil / vegetable oil / sunflower oil
Instructions
Clean mussels - Place your mussels in a colander or bowl in the sink and run them under cold water. Rinse and scrub as necessary.

De-shell the mussel - These mussels had quite hard shells and were difficult to open up using hands. I chose this way to deshell them. Place 2 to 3 inch of water in a saucepan with a steamer and bring to a boil. Add the mussels to the steamer and cover. Reduce heat to medium and let it cook for 3 to 4 minutes. Take it out of the steamer and de-shell. It's easy to open up the shell once it's steamed. Also, remove the dirt out of the mussel. Do it in batches.

Heat oil in a pan and add finely sliced shallot and curry leaves. Saute until it becomes golden brown color.

Crush ginger and garlic or make it into a paste. Add ginger-garlic and saute it well.

Add turmeric powder, chili powder, coriander powder and garam masala. Saute it well. Add oil as required to fry the masalas.

Add cleaned mussels, enough salt, vinegar and cover and cook. Don't add water. Mussels have water in them, which seeps out while cooking. ** Vinegar is optional. I like slight sourness in the dish and hence added it.

Ideally, it should get cooked by the time water gets dried up. Add sufficient oil around 2 tablespoon oil. Fry it up to the consistency you wish to have. Enjoy 🙂
Notes
Tastes best with coconut oil.